©Gert Weigelt

©Gert Weigelt

©Anouk Ruffieux
©Gert Weigelt
©gert weigelt

©gregory batardon

©Gert Weigelt

©gert weigelt

©gert weigelt

©michel bovay

©gert weigelt

©Gert Weigelt
©Gert Weigelt
©Gert Weigelt

©Gert Weigelt
©gert weigelt
©Gert Weigelt
©Gert Weigelt


©gert weigelt

©gert weigelt
©Gert Weigelt
©Gert Weigelt
©gregory batardon
©Michel Bovay
©Gert Weigelt

©Gert Weigelt
©Gert Weigelt
©Anouk Ruffieux
©Gert Weigelt

©gregory batardon

©Gert Weigelt
©Gert Weigelt



©gert weigelt

©gert weigelt

©Gert Weigelt

©gert weigelt
©Gert Weigelt
©gert weigelt
©gregory batardon

©gregory batardon
< main repertory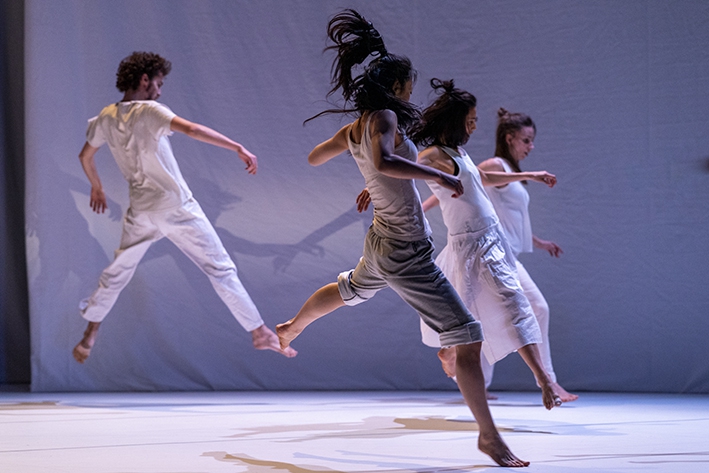 Sottovoce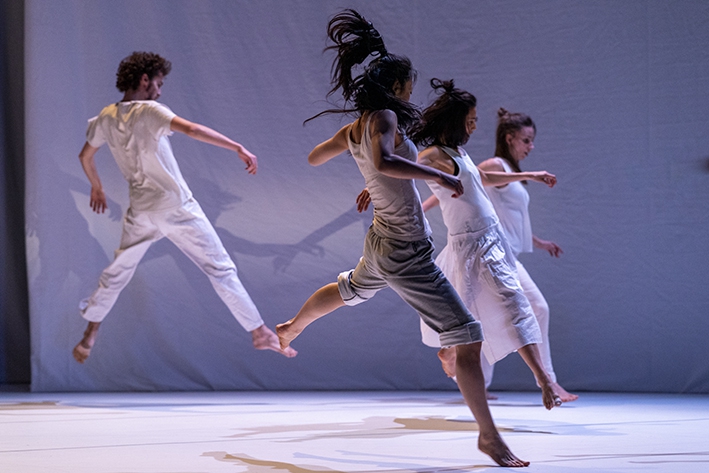 Singing and dancing use internal pathways to express themselves on the sensitive surface of the body. They emerge – sotto voce – like a murmur, like a whisper that resonates within.
On works by Pérotin, Aperghis or the Nordic vocal tradition, as well as on a musical composition by Mathias Delplanque, Compagnie Linga and the singers of the Académie vocale de Suisse romande (AVSR) take us into a landscape of movements and sounds where genres are confronted, intertwined and mixed up.
The contrasting energies and physicalities give birth to a hybrid art through mutual infiltration of opposing artistic sides, dictated by the need to find a space for dialogue.
media
credits
Piece for 6 dancers and 4 singers
Concept and choreography: Katarzyna Gdaniec & Marco Cantalupo
Interpreters: Francesco Biamonte, Aude-Marie Bouchard, Kinda Gozo, Valentin Henri, Ai Koyama, Marine Le Mouël, Dominique Tille, Zoéline Trolliet, Csaba Varga, Cindy Villemin
Vocal direction: Renaud Bouvier
Music: Mathias Delplanque
Lighting design: German Schwab
Costumes: Geneviève Mathier
A coproduction by Compagnie Linga, l'Octogone Théâtre de Pully and Zagreb Dance Center
biographies
Ai Koyama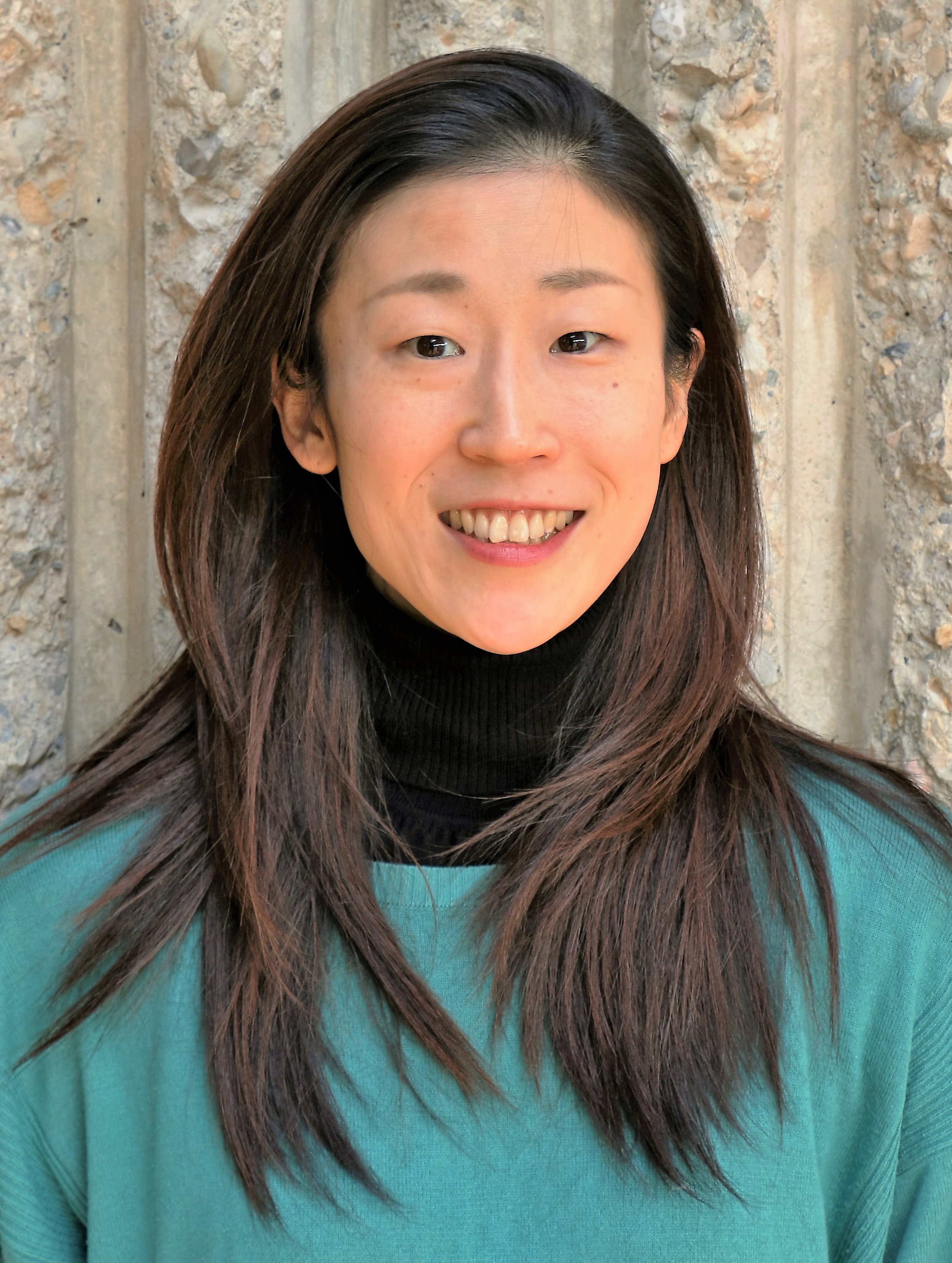 Ai Koyama
Ai Koyama was born in Japan. She started Ballet at 5 years old with Tatuo Kasuya. She graduated from the Ochanomizu National University in Tokyo and from the School for New dance Development in Amsterdam. She worked for the Heddy Maalem Company (FR) and joigned Linga in 2007.
Valentin Henri
Valentin Henri
graduated (Bachelor's degree in technique of music and dance) from the Conservatoire de Bordeaux and continued his training at CNSMD in Paris and Lyon, where he worked pieces of Jiri Killian, Maguy Marin and Sidi Larbi Cherkaoui. He joins Compagnie Linga in 2019.
Kinda Gozo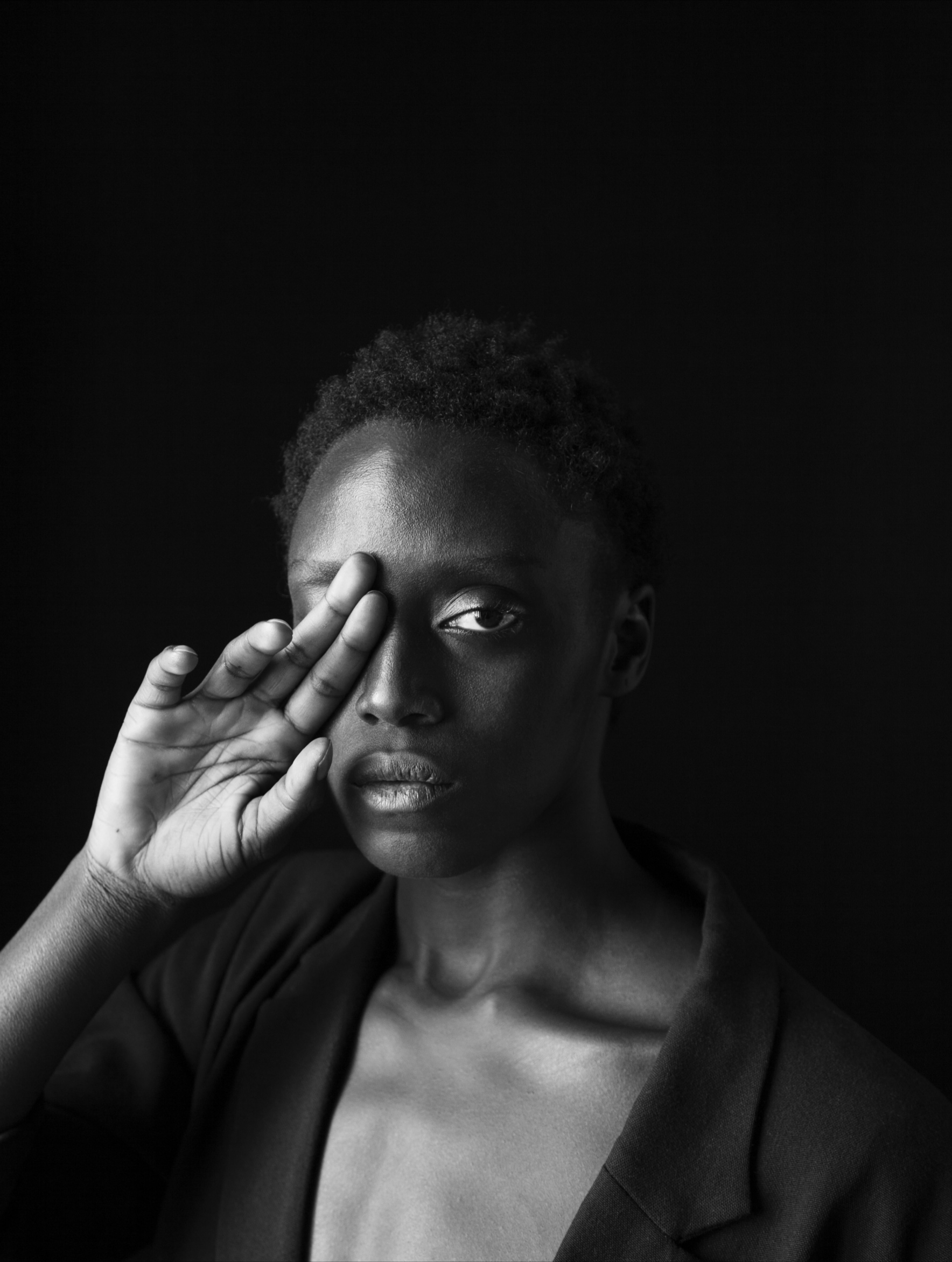 Kinda Gozo
attended courses at the Conservatoire de La Rochelle before being admitted to CNSMD in Lyon. She worked for Nasser Martin Gousset, Pierre Pontvianne, Meyer Chaffaud Company before joining Compagnie Linga in 2019.
Cindy Villemin
Cindy Villemin
Cindy sstudied at the Conservatory of Bordeaux.
After obtaining a EAT diploma in Contemporary
Dance she worked with Claude
Brumachon at the CNN of Nantes (FR), the
Collectif a.a.o. (FR) and the Lassen Compagnie
(FR). She joined Linga in 2015
German Schwab
German Schwab
German Schwab is an independent lighting lesigner and musician. He works currently as technician at the Octogone Theatre. Since 15 years, German is the tour technician of the Compagnie Linga for whom he has created the lighting design of many productions (Step 1, We are not I, Solographies, Tabula and ONA).
Csaba Varga
Csaba Varga
Csaba studied at the Experimental Dance Academy Dance of Salzburg (AT) and at the Contemporary Dance School of Budapest (HU). He worked for Kubilai Kahn Investigations (FR and the Ballets C de B (BE) before joining Compagnie Linga. In parallel Csaba is currently working with Anton Lachky Company and GN/MC (Guy Nader et Maria Campos) and is teaching through Europe since 2013.
Aude-Marie Bouchard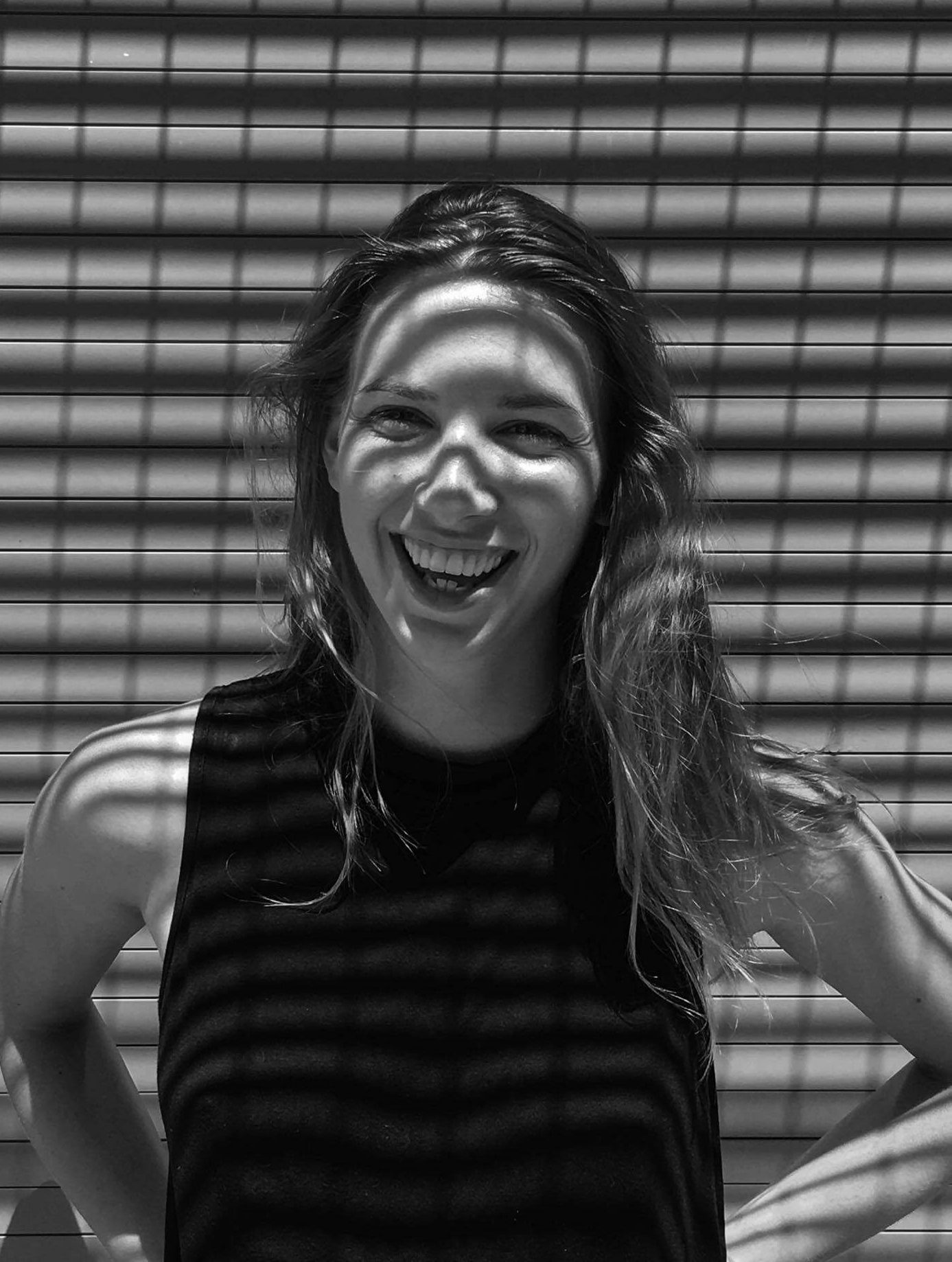 Aude-Marie Bouchard
Graduated from the CRR of Boulogne-Brillancourt (FR), Aude-Marie Bouchard (France) works for the Compagnie Junior Marchepied (Lausanne / CH). Former student at the Manufacture (Lausanne /CH), she joined Compagnie Linga in 2018.
Zoéline Trolliet
Zoéline Trolliet
Zoeline (Switzerland) (Mezzo soprano) completed her voice master at HEMU in Stephan Macleod's class in 2018. She regularly performs as a soloist with ensembles from the French-speaking region, including the Vocal Ensemble from Lausanne. She likes to link distant universes to each other, in order to share her committed vision of art. She inaugurates her first collaboration with AVSR for Sottovoce.
Marine Le Mouël
Marine Le Mouël
Marine (France) completed her training in Switzerland, at the HEMU (Master of Lyrical Singing & Excellence Award, 2015), after a BA in Modern Letters from the University of Caen. Soprano and double bass player, she is particularly involved in transversal forms. She joined the Academie vocale de Suisse romande (AVSR) in 2012 and has since participated in several projects including Sottovoce with Compagnie Linga.
Francesco Biamonte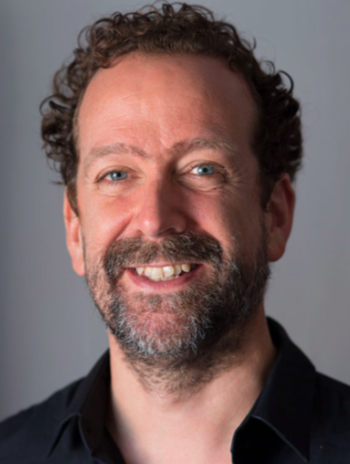 Francesco Biamonte
Francesco (Switzerland), bass-baritone, is passionate about the theatrical dimensions of singing and regularly devotes himself to hybrid or experimental forms, from street operetta to lyrical shadow theater. He trained vocally after his literary studies with Nicolaï Gedda and Heidi Raymond. He joined the Académie vocale de Suisse romande in 2009 with which he participated in Sottovoce with Compagnie Linga.
Dominique Tille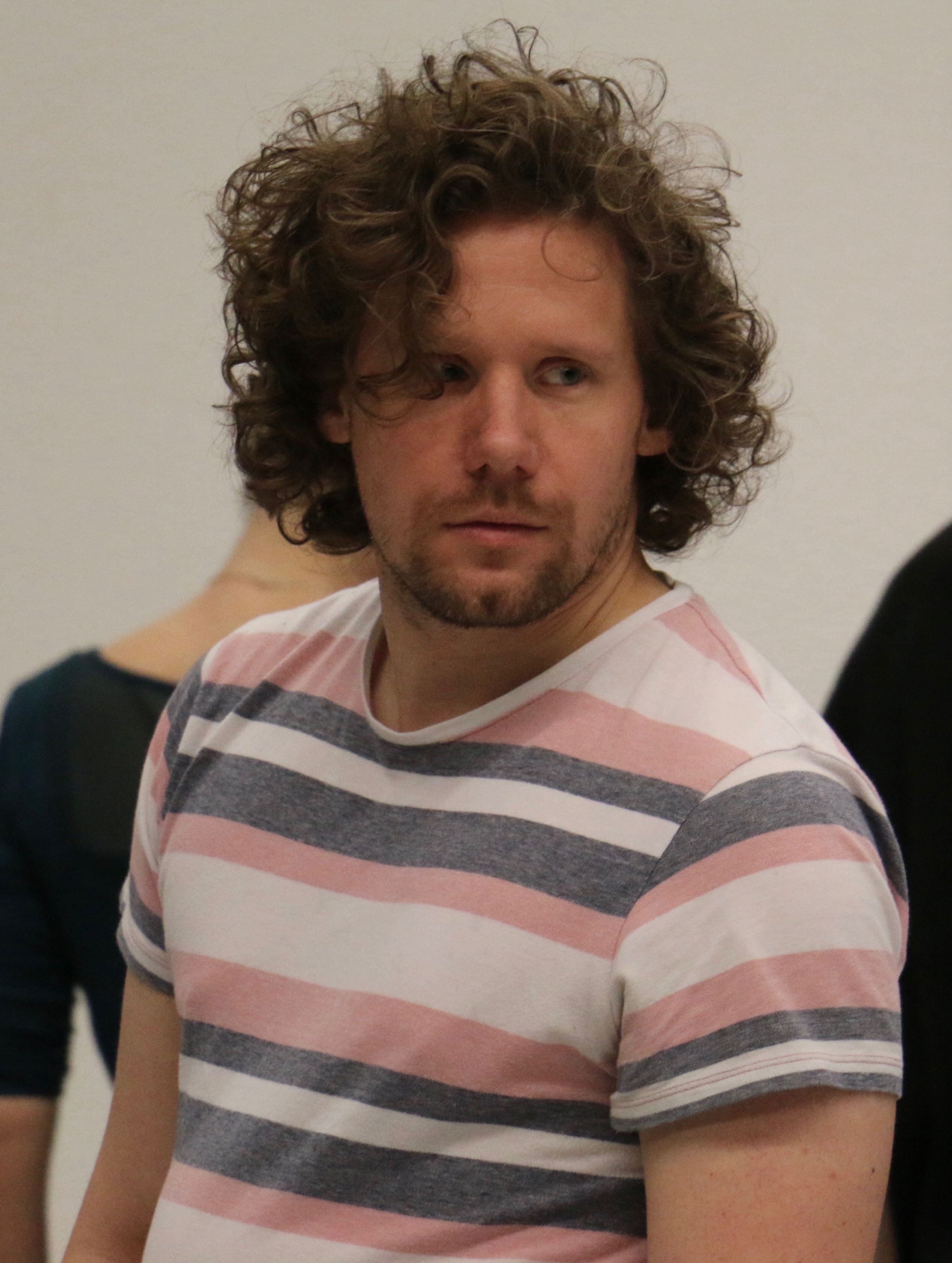 Dominique Tille
Dominique (Switzerland) is a true jack of all trades. He has the ability to transmit his passion in all forms of choral singing. As comfortable in the interpretation of ancient, classical or romantic music as in the pop, jazz or musical repertoire, Dominique is not afraid of mixtures. In 2009, with his colleague Renaud Bouvier, he set up a professional chamber choir: the Académie vocale de Suisse romande. He is one of the performers of the piece Sottovoce in 2020.
Mathias Delplanque
Mathias Delplanque
French musician born in Ouagadougou (Burkina Faso), Mathias is a multi-faceted artist, both electronic music composer, producer, performer, improviser, sound designer, mu- sic critic, composer for dance and theater, pedagogue. Author of multiple solo proj- ects, founding member of several musi- cal ensembles, he has released more than twenty records on various international labels and performs frequently on stage, alone or with other musicians. Mathias Delplanque was the winner of several cre- ation grants (Cultures France, DRAC Pays de La Loire, DRAC Midi Pyrénées, Em- bassy of France in India...), and regularly benefits from residences in France and at the foreign.
touring
Zagreb Dance Center, HR, 19/09/2020
Zagreb Dance Center, HR, 18/09/2020
Zagreb Dance Center, HR, 17/09/2020
L'Octogone, Théâtre de Pully, 29/02/2020
L'Octogone, Théâtre de Pully, 28/02/2020
sponsors
Directed by Katarzyna Gdaniec and Marco Cantalupo, Compagnie Linga benefits from a Joint Support Convention from Ville de Pully, Ville de Lausanne, and Canton of Vaud, as well as Tour Support Programme from Pro Helvetia - The Swiss Arts Council, and from CORODIS. The company is in residency at L'Octogone, Théâtre de Pully.
The production is also supported by Loterie Romande, Sandoz Family Philanthropic Foundation, Françoise Champoud Foundation, Ernst Göhner Foundation, Pro Helvetia - Swiss Culture Foundation and Casino Barrière Foundation in Montreux.