Home
COSMOS: NEW CREATION
We are happy to annouce that the new creation Cosmos had a smooth start in our studio. Our dancers have started to enthusiastically take part to the rehearsals of this promising production with the music of the duo L'Ombre de la Bête.
Compagnie Linga and the Octogone Theatre's team are getting ready to the future dispositions concerning the health situation in the coming months and will be able to rebound in order to allow you to discover this new creation.
You can already book the premiere dates at the Octogone, Théâtre de Pully, on April 24 and 25, 2021 here.
Katarzyna Gdaniec & Marco Cantalupo
SOTTOVOCE / production 2020
A cultural exchange project Croatia/Switzerland 2020/2021.
SWISS DANCE AWARDS 2019
FLOW by Compagnie Linga & Keda received the Swiss Dance Award 2019 / Current Dance Works !
The Swiss Dance Awards honour every two years exceptional artistic achievement. The award winners for Current Dance Works are chosen in the Swiss Dance Competition. The Federal Dance Jury selects them from among the submitted works for the two last seasons.

The awarded piece Flow was created by Katarzyna Gdaniec and Marco Cantalupo in 2018. This production for seven dancers and two live musicians marks the first collaboration with the Franco-Korean Keda duo, formed by Mathias Delplanque and E 'Joung-Ju.


The Swiss Dance Awards ceremony took place at the Théâtre Equilibre in Fribourg, October 17th 2019 in the presence of Federal Councillor Alain Berset.

Photo © BAK/Gregory Batardon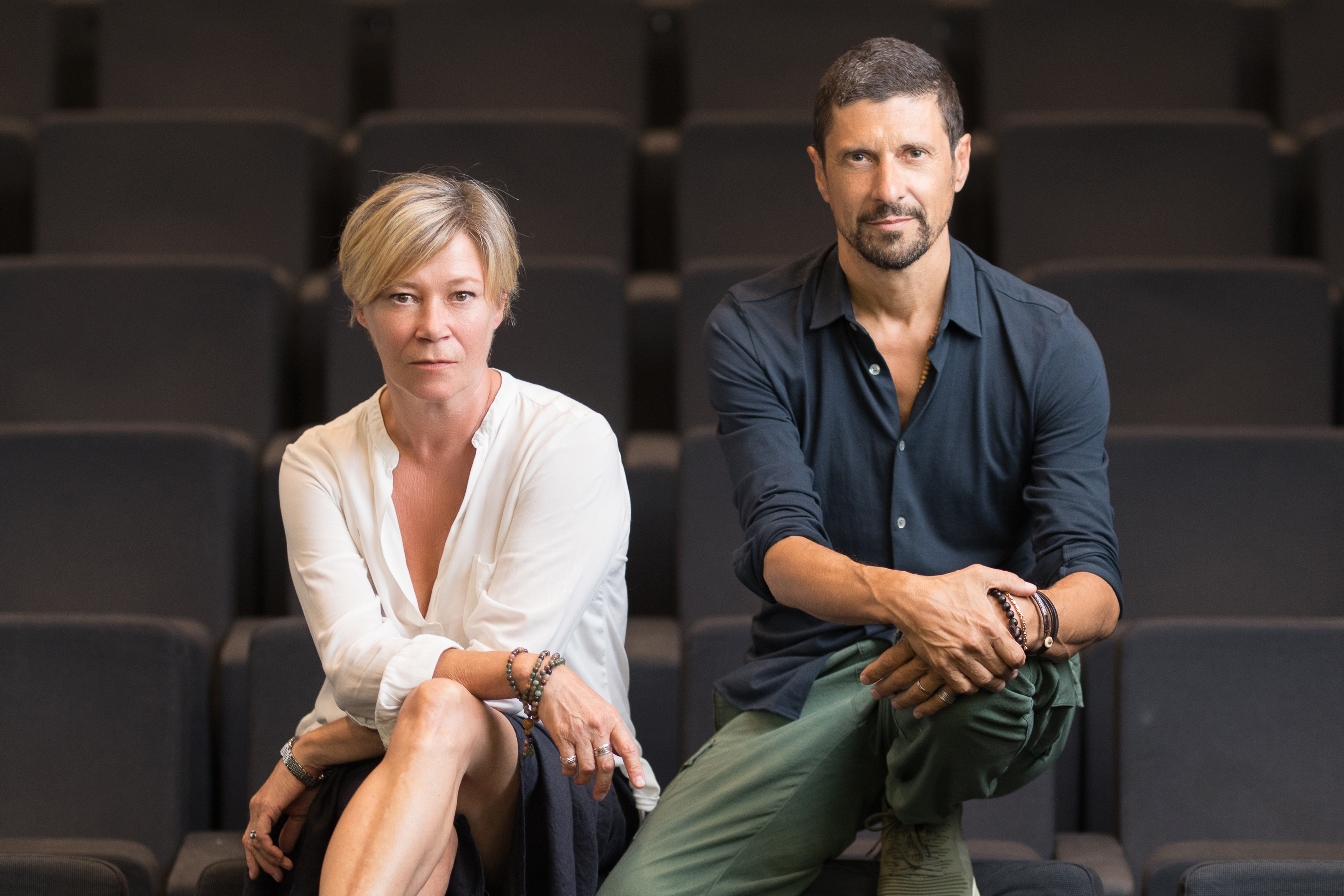 FLOW

Calendar
5, 7, 8, 9.05 2021
Triskelion
06.05.2021
Sottovoce
Théâtre Benno Besson, Yverdon / CH
29.04.2021
Sottovoce
KulturStadtLev FORUM Leverkusen / DE
24 & 25.04.2021
Cosmos - Nouvelle création
l'Octogone, Théâtre de Pully
26.02.2020
Flow (canceled)
06.02.2021
Sottovoce (canceled)
05.02.2021
Sottovoce (cancelled)
04.02.2021
Sottovoce (canceled)
12.12.2020
Flow (canceled - COVID-19)
Festival Traces Contemporaines, Cahors / FR
08.12.2020
Flow (canceled)
Grand Théâtre de Calais / FR
18.11.2020
Sottovoce (canceled)
17.11.2020
Sottovoce (canceled)
31.10.2020
Solographie (canceled)
Gala pour la Ligue vaudoise contre le cancer - l'Octogone Pully / CH
13.10.2020
Flow (canceled)
Bregenzer Frühling 2020 | Tanzfestival, Bregenz / AT
14.10.2020
Flow (canceled)
Bregenzer Frühling 2020 | Tanzfestival, Bregenz / AT
19.09.2020
Sottovoce (cancelled)
18.09.2020
Sottovoce (cancelled)
17.09.2020
Sottovoce (cancelled)
28.08.2020
Sottovoce / Open studio (cancelled)
Tanzmesse, Düsseldorf (DE)
19.07.2020
Triskelion
Kulturraum Festival, Rosenhof (DE)
18.07.2020
Triskelion
Kulturraum Festival, Rosenhof (DE)
10.07.2020
Flow (cancelled)
Festival Deltebre Dansa 2020, Deltebre (ES)
17.05.2020
Triskelion (canceled)
Fête de la Danse 2020, Rolle
16.05.2020
Triskelion (cancelled)
Fête de la Danse 2020, Delémont
17.05.2020
Triskelion (cancelled)
Fête de la Danse 2020, Neuchâtel
16.05.2020
Triskelion (cancelled)
Fête de la Danse 2020, Yverdon
15.05.2020
Triskelion (cancelled)
Fête de la Danse 2020, Genève
15.05.2020
Triskelion (cancelled)
Fête de la Danse 2020, Winterthour
14.05.2020
WALLS (cancelled)
Théâtre Benno Besson, Yverdon (CH)
15.04.2020
Flow (cancelled)
14.04.2020
Flow (cancelled)
11.04.2020
Flow (cancelled)
08.04.2020
Flow (cancelled)
04.04.2020
Flow (cancelled)
Teatro Santander, Bucaramanga (COL)
20.03.2020
Flow (cancelled)
29.02.2020
Sottovoce (premiere)
Première, l'Octogone, Théâtre de Pully (CH)
28.02.2020
Sottovoce (premiere)
Première, l'Octogone, Théâtre de Pully (CH)