©gert weigelt

©Gert Weigelt

©gregory batardon

©Gert Weigelt


©gert weigelt
©Michel Bovay

©michel bovay

©gert weigelt

©Gert Weigelt
©Gert Weigelt

©gert weigelt
©gert weigelt
©Gert Weigelt

©Gert Weigelt
©Gert Weigelt

©gregory batardon
©Anouk Ruffieux
©gregory batardon
©Gert Weigelt

©gregory batardon

©gert weigelt
©Gert Weigelt

©gert weigelt
©Gert Weigelt

©Gert Weigelt
©Gert Weigelt
©gert weigelt

©gert weigelt
©Gert Weigelt

©Gert Weigelt
©Anouk Ruffieux

©gert weigelt
©Gert Weigelt
©Gert Weigelt

©gert weigelt
©Gert Weigelt

©gregory batardon

©Gert Weigelt

©Gert Weigelt

©Gert Weigelt
< main repertory
flow - Linga & Keda
The astonishing performance of animal's group movements, such as benches of sardine or flocks of birds, led choreographers Katarzyna Gdaniec and Marco Cantalupo to explore the mechanisms that allows keeping coordination in collective synchronous movements. The behavioral rules observed in nature, which regulate this spatial cohesion, have inspired us a new form of organization of group movement based on the collective consciousness in space, rather than on an inflexible choreographic score.
This project questions us about the relationship between the individual and the group, the limits between construction and instinct.
credits
Concept and choreography Katarzyna Gdaniec and Marco Cantalupo
Dancers Aude-Marie Bouchard, Marti Güell Vallbona, Ai Koyama, Andor Rusu, Manuela Spera, Csaba Varga, Cindy Villemin
Lights German Schwab
Original composition Keda (Mathias Delplanque et E'Joung-Ju)
Set: Marco Cantalupo, Emilien Allenbach, Grégory Gaulis
Costumes: Geneviève Mathier
A co-production: Compagnie Linga, l'Octogone - Théâtre de Pully
biographies
Ai Koyama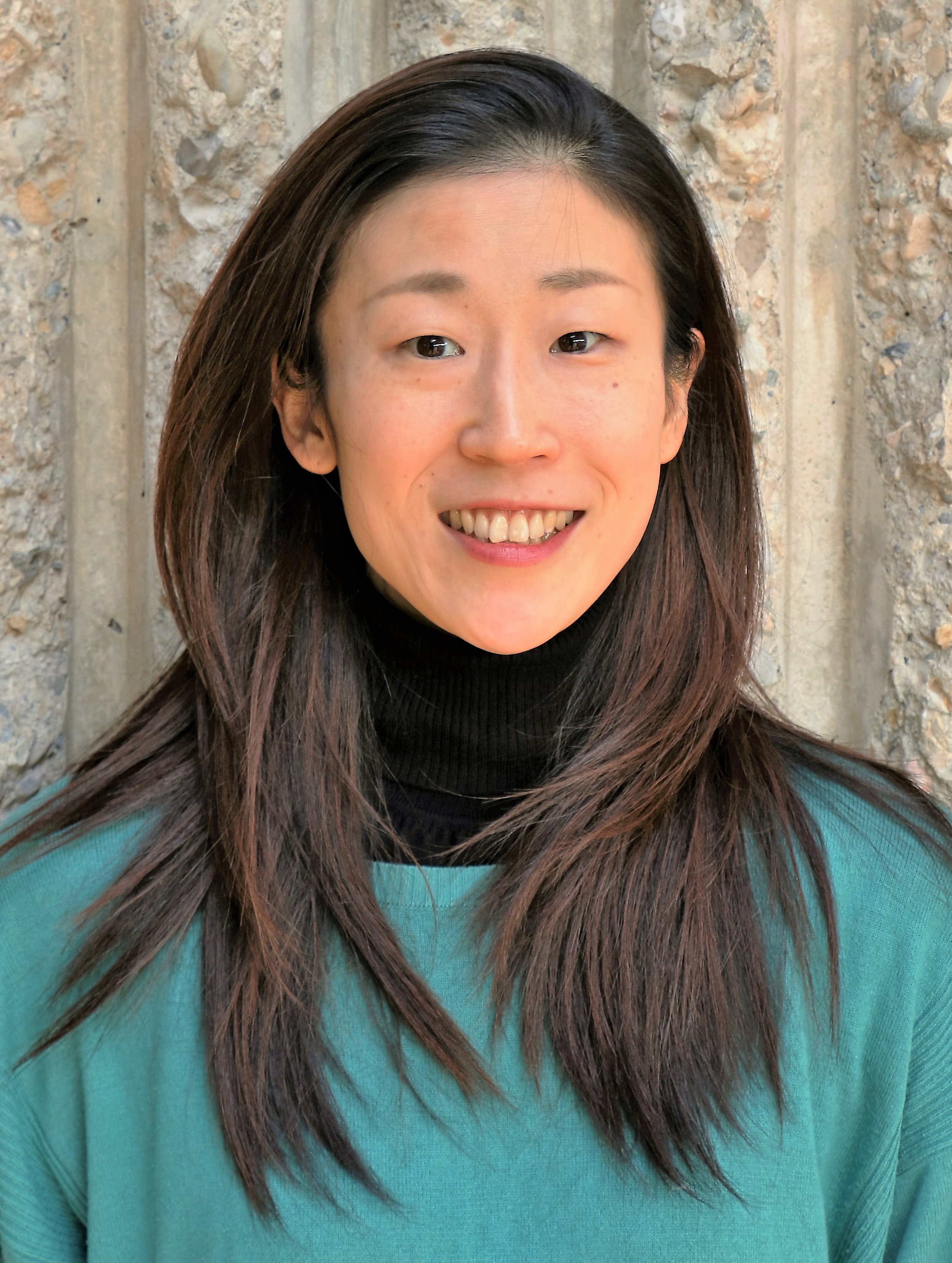 Ai Koyama
Ai Koyama was born in Japan. She started Ballet at 5 years old with Tatuo Kasuya. She graduated from the Ochanomizu National University in Tokyo and from the School for New dance Development in Amsterdam. She worked for the Heddy Maalem Company (FR) and joigned Linga in 2007.
Manuela Spera
Manuela Spera
Manuela Spera (Italy) graduated from the Ecole Supérieure de Danse de Cannes Rosella Hightower and worked at the Cannes Jeune Ballet (FR) before joining Compagnie Linga for the production Tabula.
Marti Güell Vallbona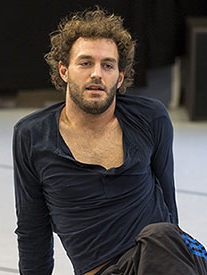 Marti Güell Vallbona
Marti Güell Vallbona (Spain) graduated from the London Contemporary Dance School The Place. He worked in Holland with United-C and and with De Kiss Moves (DKM), as well as with different choreographers in England before joining Linga in 2014.
Cindy Villemin
Cindy Villemin
Cindy sstudied at the Conservatory of Bordeaux.
After obtaining a EAT diploma in Contemporary
Dance she worked with Claude
Brumachon at the CNN of Nantes (FR), the
Collectif a.a.o. (FR) and the Lassen Compagnie
(FR). She joined Linga in 2015
Csaba Varga
Csaba Varga
Csaba studied at the Experimental Dance Academy Dance of Salzburg (AT) and at the Contemporary Dance School of Budapest (HU). He worked for Kubilai Kahn Investigations (FR and the Ballets C de B (BE) before joining Compagnie Linga. In parallel Csaba is currently working with Anton Lachky Company and GN/MC (Guy Nader et Maria Campos) and is teaching through Europe since 2013.
Aude-Marie Bouchard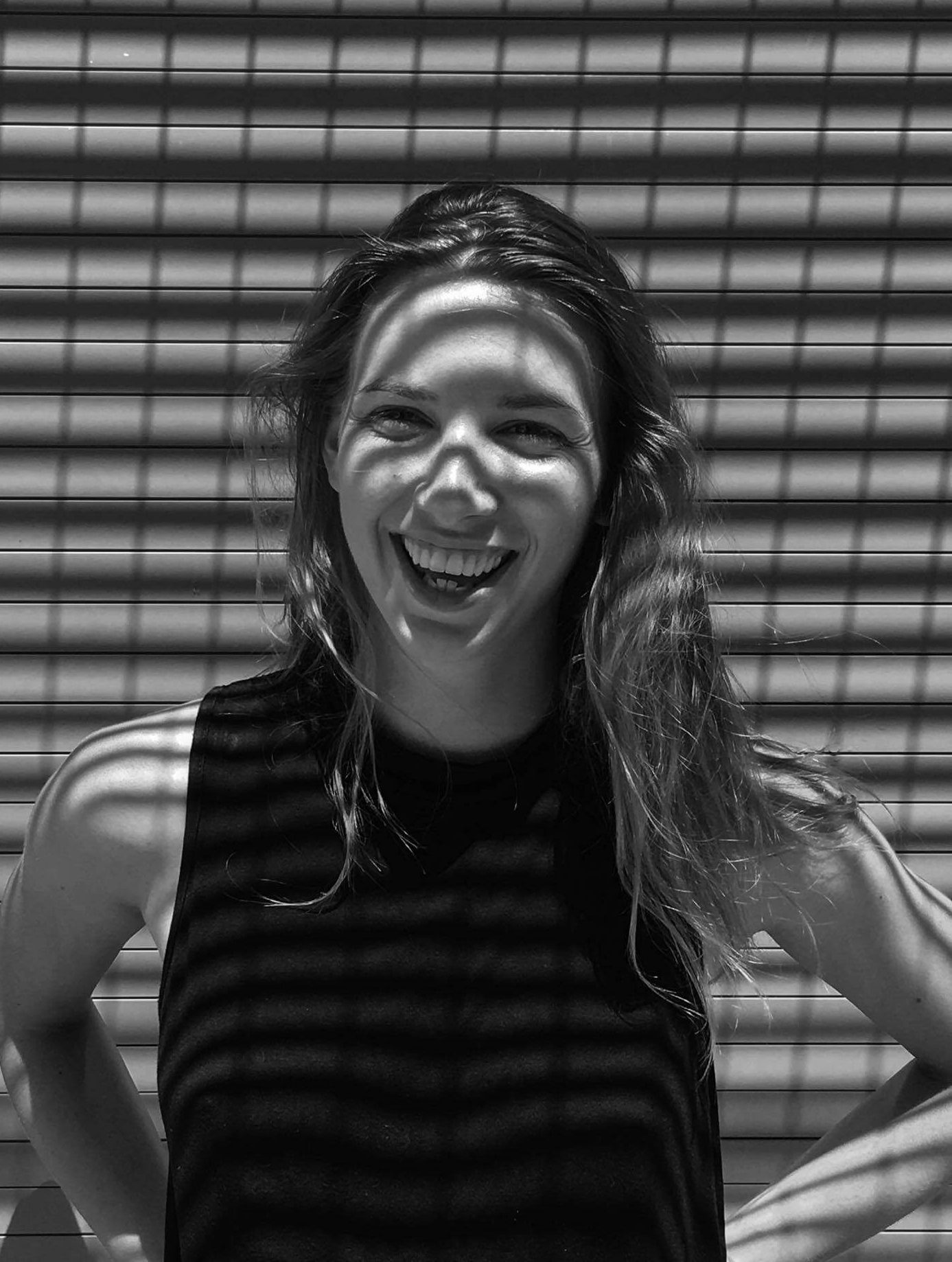 Aude-Marie Bouchard
Graduated from the CRR of Boulogne-Brillancourt (FR), Aude-Marie Bouchard (France) works for the Compagnie Junior Marchepied (Lausanne / CH). Former student at the Manufacture (Lausanne /CH), she joined Compagnie Linga in 2018.
Andor Rusu
Andor Rusu
Andor Rusu (Hungary / Romania) is graduated from the University of Art Târgu Mureș (RO) and the Hungarian Dance Academy. He worked for the Duda Eva Company (HU) and the Hungarian National Ballet before joining Linga in 2017.
Mathias Delplanque
Mathias Delplanque
French musician born in Ouagadougou (Burkina Faso), Mathias is a multi-faceted artist, both electronic music composer, producer, performer, improviser, sound designer, mu- sic critic, composer for dance and theater, pedagogue. Author of multiple solo proj- ects, founding member of several musi- cal ensembles, he has released more than twenty records on various international labels and performs frequently on stage, alone or with other musicians. Mathias Delplanque was the winner of several cre- ation grants (Cultures France, DRAC Pays de La Loire, DRAC Midi Pyrénées, Em- bassy of France in India...), and regularly benefits from residences in France and at the foreign.
E' Joung-Ju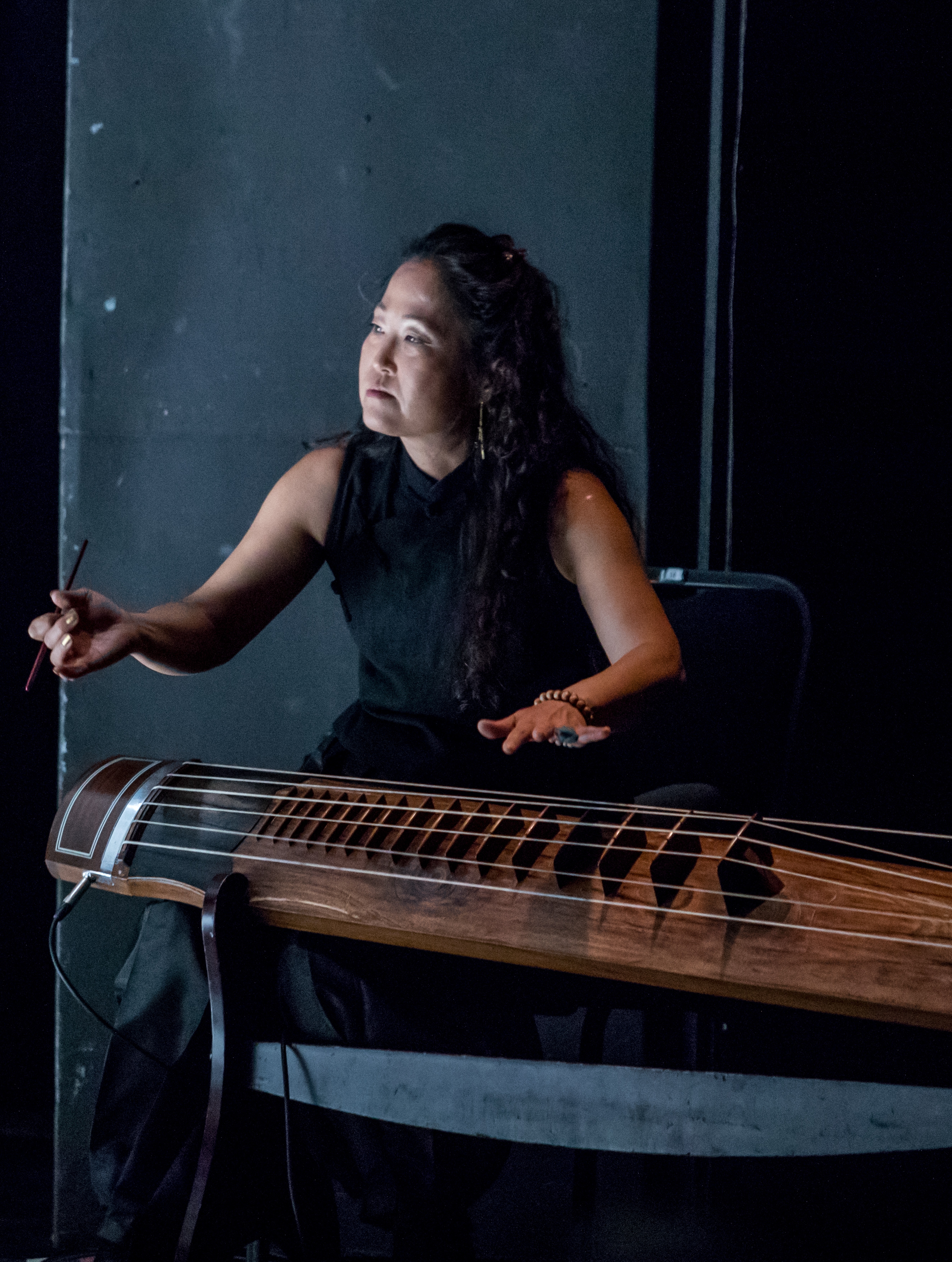 E' Joung-Ju
E'Joung-Ju is a Korean musician living in France who plays geomungo (traditional Korean 6-string instrument). She is one of the artists who perpetuates the tradi- tion and has played for ten years in the Gwangju Regional Traditional Music Or- chestra, which she later left to create her own style and music. She multiplies col- laborations with musicians and compos- ers. Animated by a great passion, inven- tive, E'Joung-Ju tries to prove, through his concerts in Korea and abroad, that the richness of his instrument allows her to adapt to any musical genre; she becomes the first geomungo musician to make fu- sion music / world music and electro- acoustic music.
touring
Festival FullMoon, Pyhäjärvi (FI), 23/07/2022
Prospettiva Danza Teatro Padova (IT), 08/05/2022
Festival Schrittmacher, Aachen (DE), 07-08-09-10/04/2022
Usine à gaz Nyon (CH), 12/11/2021
Tanz - Kultur - Dialog Festival Tegernau (DE), 22/07/2021
Festival Civitanova Danza (IT), 16/07/2021
Festival Fuori Programma, Rome (IT), 13/07/2021
Festival Traces Contemporaines Cahors (FR)- annulé Covid, 12/12/2020
Grand Théâtre de Calais (FR) - annulé Covid, 08/12/2020
Bregenzer Frühling 2020 (AT) - annulé Covid, 13-14/10/2020
Festival Deltebre Dansa (ES) - annulé Covid, 10/07/2020
ICPNA Lima (PER) - annulé Covid, 14-15/04/2020
Chincha (PER) - annulé Covid, 08/04/2020
Pucallpa (PER) - annulé Covid, 08/04/2020
Teatro Santander, Bucamaranga (COL) - annulé Covid, 04/04/2020
Scène55, Mougins (FR) - annulé Covid, 20/03/2020
Teatro della Tosse Genova (IT), 07/12/2019
KulturStardtLev Forum, Leverkusen (DE), 21/11/2019
ZKM Karlsruhe (DE), 17/11/2019
ZKM Karlsruhe (DE), 16/11/2019
Festival NeufNeuf, Toulouse (FR), 09/11/2019
Polski Platform Tanca Gdansk (PL), 05/09/2019
Tanz Heilbronn (DE), 22.05.2019
Phönix Theater, Steckborn (CH), 10/05/2019
Phönix Theater, Steckborn (CH), 09.05.2019
BIPOD Festival Beyrouth (LIB), 11.04.2019
Ramallah, Ramallah Contemporary Dance Festival, 08.04.2019
Amman, Amman Contemporary Dance Festival, 06/04/2019
Centre des Arts, Genève (CH), 13/02/2019
Tanzinolten, Olten (CH), 23/11/2018
L'Octogone Théâtre de Pully (CH), 04/03/2018
L'Octogone Théâtre de Pully (CH), 03/03/2018
L'Octogone Théâtre de Pully (CH), 02/03/2018
sponsors
Company Linga is in residency at the Octogone Théâtre de Pully and is supported by Ville de Pully, Ville de Lausanne, Canton de Vaud, Pro Helvetia - Swiss arts council, Loterie Romande, Fondation de Famille Sandoz, Ernst Göhner Stiftung, Fondation Engelberts and FERL.