©gert weigelt

©gert weigelt
©Gert Weigelt

©gregory batardon
©Anouk Ruffieux
©Gert Weigelt
©Gert Weigelt

©Gert Weigelt
©Gert Weigelt

©gert weigelt
©Gert Weigelt

©gert weigelt
©Gert Weigelt


©Gert Weigelt
©gregory batardon
©Gert Weigelt

©Gert Weigelt
©Gert Weigelt

©Gert Weigelt
©Michel Bovay

©gert weigelt
©Gregory Batardon

©gregory batardon

©gregory batardon

©Gert Weigelt


©michel bovay

©Gert Weigelt
©Gert Weigelt
©Gert Weigelt

©gert weigelt
©gert weigelt
©gert weigelt


©gert weigelt


©gregory batardon

©Gert Weigelt
©Gert Weigelt
< main repertory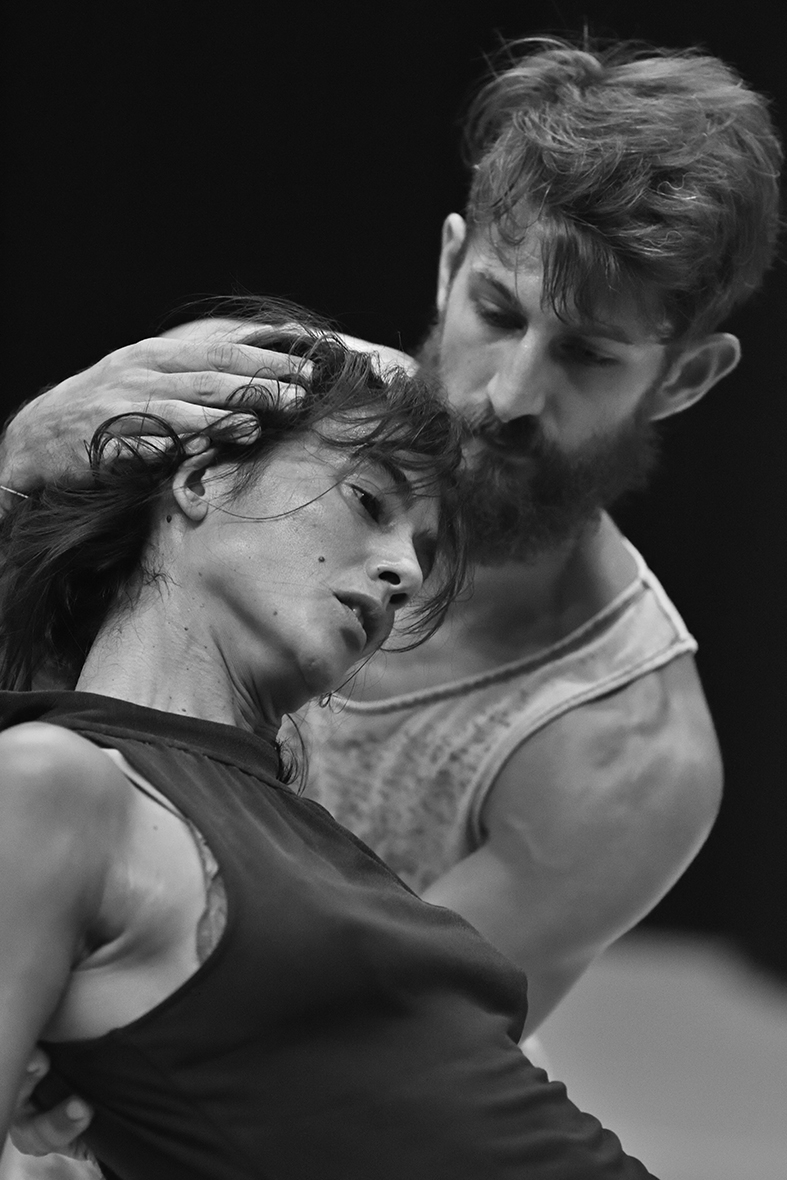 Semâ - Linga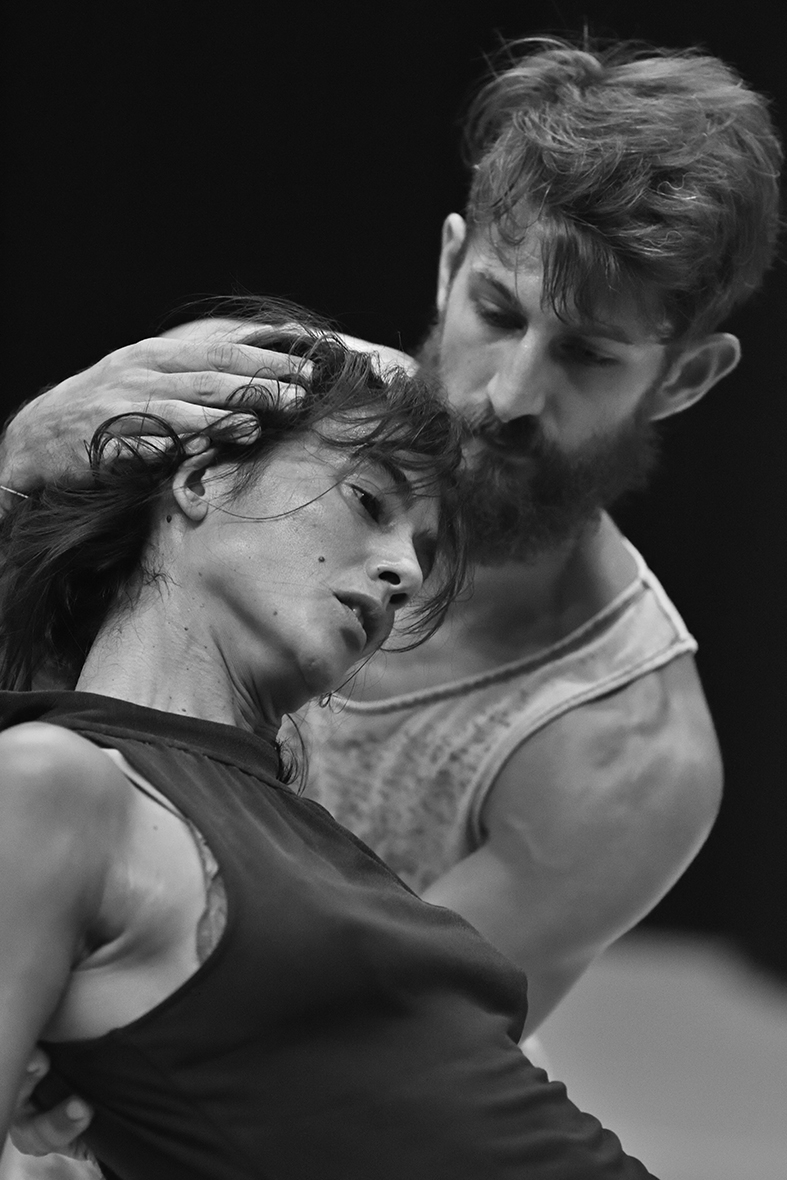 Semâ, the dance of the whirling dervishes, gives the title - and something of a symbol - of this new production, third step of a journey exploring the laws that regulate group movement and the collective awareness of gestures in space. A creation that returns to live music and choreography for organic, flexible and fluid formations
After the productions Flow (Swiss Dance Prize 2019) and Cosmos (2021), the choreographers pursue their collaboration with Mathias Delplanque, associated this time with percussionist Philippe Foch, a versatile musician and "crosser of territories" of traditional, improvised and electroacoustic music.
As if following an imaginary red thread, the choreographers start from the last work Cosmos to sketch a pattern of influences and impulses, leading them to this new stage of their opus.
With this new and astonishing musical formation, an electro-traditional and fiercely imaginative duo, the Compagnie Linga plays once again with the alchemy that is created through improbable artistic encounters, and the living interdependence, constantly to be rebuilt, of the dancer and the musician, of the melody and the gesture, which mutually nourish each other in the flow of movement.
What is the point of living on earth, in the wind and the light, on this offered geography, if not to dance madly, bathed in the light of a world without hope, that is to say without promise.
Photo ©Gennaro Scotti
credits
Premieres : Octogone, Théâtre de Pully, April 28 & 29, 2023
Duration : circa. 60 min
Idea et choreography : Katarzyna Gdaniec et Marco Cantalupo
Original Music : Mathias Delplanque, Philippe Foch
Interpreters : Martin Angiuli, Enzo Blond, Bonni Bogya, Aude-Marie Bouchard, András Engelmann, Lia Ujčič, Csaba Varga, Cindy Villemin
Interns : Coralie Benard, Giulia Di Stefano, Simona Semeraro
Lights : German Schwab
Costumes : Geneviève Mathier
Technical Directeur : Matthieu Dromelet
Technicians : Daniel Campo, Yann Châtelain
Technician apprentice : Elio Antognazza
Sound engineer : Alexis Ardense
Stage manager : Miguel Iglesias
Promotion : Sophie Bertschy
Coproduction : Compagnie Linga, l'Octogone - Théâtre de Pully
biographies
Cindy Villemin
Cindy Villemin
Cindy Villemin (France) was an architect before becoming a dancer. She began training at the age of 25 at the CNR of Bordeaux. She quickly joined Claude Brumachon's CCN of Nantes. She then collaborated with various choreographers such as Ole Khamchanla (FR), Lisa Magnan (AT), Dorian Kaufeisen (CH), and Samuel Mathieu (FR) before joining the Linga company for the creation ONA.
Csaba Varga
Csaba Varga
Csaba Varga (Hungary) studied at the Experimental Dance Academy Dance of Salzburg (AT) and at the Contemporary Dance School of Budapest (HU). He worked for Kubilai Kahn Investigations (FR), Kaori Ito from Les Ballets C de la B (BE), Anton Lachky Company and GN/MC (Guy Nader and Maria Campos), before joining Compagnie Linga for Line up. In parallel, Csaba is currently working with HODWORKS (HU).
Aude-Marie Bouchard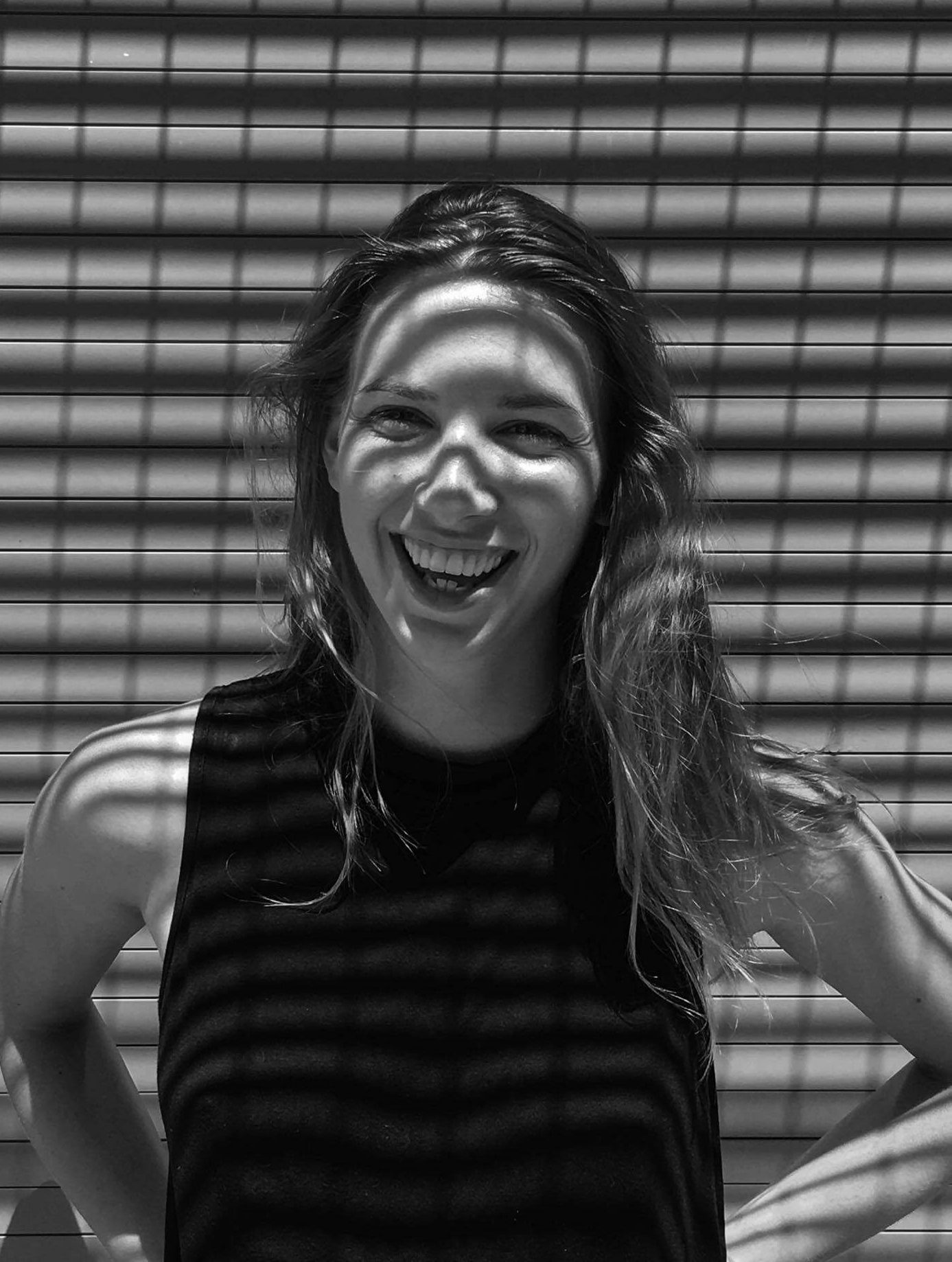 Aude-Marie Bouchard
Aude-Marie Bouchard (France) graduated from the CRR of Boulogne-Brillancourt and continued her training by joining the Junior Company Le Marchepied. After having been an intern at the Linga Company and having followed the Bachelor's degree in contemporary dance at the Manufacture (Lausanne), she joined the company for the production Flow. At the same time, she collaborates in various in situ projects, notably for the company San.TooR in Performances at the Montreux Art Gallery, for the improvisation festival at the Grange de Dorigny Theater, or in the space of the Vanves train station as part of the Grand Paris Express project won by the Crème fraiche collective and Beatandbeer.
Mathias Delplanque
Mathias Delplanque
French musician born in Ouagadougou (Burkina Faso) Mathias Delplanque is a multi-faceted artist, both electronic music composer, producer, performer, improviser, sound designer, music critic, composer for dance and theater, pedagogue.
Author of multiple solo projects, founding member of several musical ensembles, he has released more than twenty records on various international labels (France, Belgique, Suisse, Angleterre, Canada, Grèce, USA...) and performs frequently on stage, alone or with other musicians. Mathias Delplanque was the winner of several creation grants (Cultures France, DRAC Pays de La Loire, DRAC Midi Pyrénées, Embassy of France in India...), and regularly benefits from residences in France and at the foreign. He runs the label Bruit Clair.
Martin Angiuli
Martin Angiuli
Martin Angiuli (Puglia/Italia) trained at Tersicore and Accademia delle danze in his hometown, then in Florence at Balletto di Toscana. He starts his career in 2012 in Italy with Compagnia Fabula Saltica, Compagnia Le Supplici, Compagnia Abbondanza/Bertoni, RBR Dance Company, Teatro Reggio di Torino and many others. Since 2014 he resides in Germany and works with Landesbühnen Sachsen, Theater Nordhausen, Tanztheater Erfurt, Staatstheater Wiesbaden/Darmstadt and Theater Dortmund. He also works for various European independent productions. Martin is the director of ConTrust Collective M.A. and is also a teacher, choreographer, video artist/editor and professional writer. He joined Compagnie Linga in 2021.
Enzo Blond
Enzo Blond
Enzo Blond (France) trained in contemporary dance at the CNSMD of Lyon. He was part of the Jeune Ballet du CNSMD de Lyon before working with the Franco-Luxembourg company Eddi Van Tsui, the Samuel Mathieu company and the choreographers Eva Aubigny and Noé Soulier. He joined the Linga company in 2023.
Bonni Bogya
Bonni Bogya
Bonni Bogya (Transylvania) studied at The Place London School of Contemporary Dance, gaining a BA (Hons) and MA in Contemporary Dance. She worked with Scottish Dance Theatre and various dancers in the UK, before joining Linga in 2023.
Lia Ujčič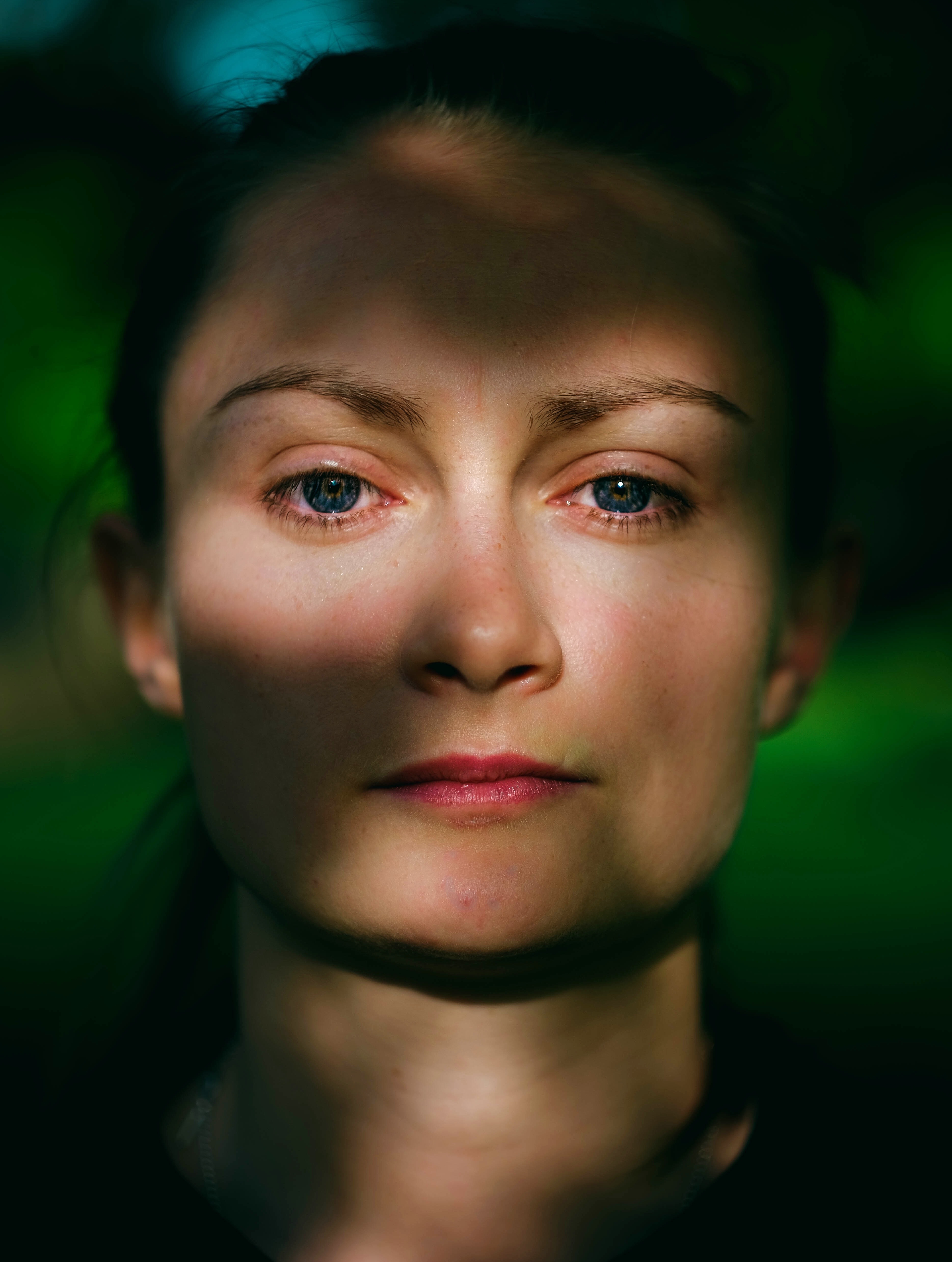 Lia Ujčič
Lia Ujčič (Slovenia) completed her studies at the Northern School of Contemporary Dance (BA (Hons) and MA). Artistically she collaborated with Laura Witzleben, Tanz Company Gervasi, Mark Bruce Company and on film in Paul Thomas Anderson, Thom Yorke and Damien Jalet's ANIMA. She joined our company in 2023.
Philippe Foch
Philippe Foch
A versatile French musician, Philippe Foch is a "crosser of territories": from traditional, improvised and electroacoustic music to theatrical and performative experiences.
Originally a drummer, he is one of the rare French percussionists to have a close relationship with the tablas, which he learned from Pandit Shankar Ghosh. The study of Indian music has influenced his approach and gives his playing and writing a rich palette combining traditional playing and contemporary sounds.
His path is marked by intense collaboration in jazz and free music, while his work with electron- ics has developed with Eryck Abecassis, Kasper Toeplitz, Philippe Le Goff and Christian Sebille. He created a solo Taarang (15 tablas and electronics) which gave birth to the album TAARANG (with guests) released by Signature in January 2015. He also works around the lithophone (Stone in- strument) and the solo LAAND. Since 2012, he has been collaborating with Mathias Delplanque, with whom he has released a record under the label Parenthèses.
András Engelmann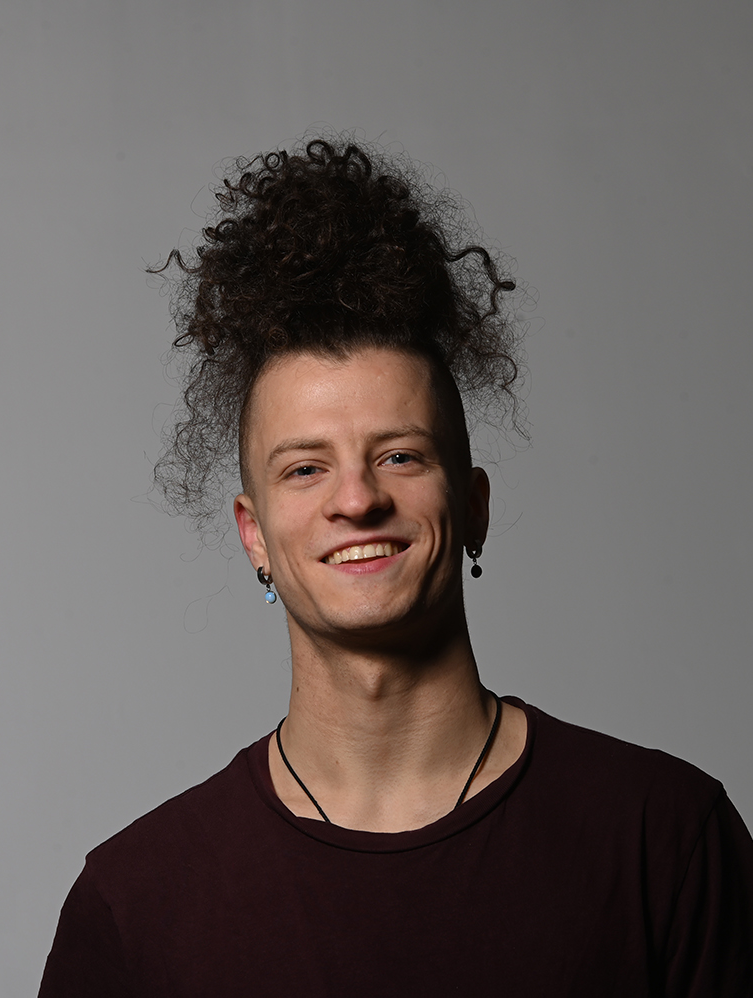 András Engelmann
András Engelman (Hungary) started dancing at the age of eight in Madách Artistic School, and then finished his studies in the Hungarian Dance Academy, contemporary department in 2022. During his academy years he already had the opportunity to work as a freelance dancer in Hungary. From 2021 he is member of the Willany Leó Improvisational Dance Theatre and joined Compagnie Linga in 2023. Beside that he has his own musical group project, under the name of Éghasadás.
touring
l'Octogone Théâtre de Pully (CH), 28-29/04/2023
sponsors
Compagnie Linga benefits from a joint cooperative support agreement from the City of Pully, the City of Lausanne, the Canton of Vaud while Pro Helvetia - Swiss Cultural Foundation's and Coro- dis' contributions go towards international tours. The project is also supported by the Fondation Philanthropique Famille Sandoz, the Loterie Romande and the Pour-cent culturel Migros.
Compagnie Linga is in residency at the l'Octogone, Théâtre de Pully.